Healthcare

At Oswalt Restaurant Supply we have exactly what you need to create a healthcare dining to fit your style and really impress your customers. Our project management staff is here to help you achieve your goals from the design all the way to the completion of your project. Let us help make your healthcare dining the talk of the town.
Check out some of the Healthcare we have helped bring to life.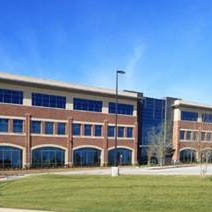 Eating Recovery Center
Plano, TX
The Beck Group and Oswalt have teamed up for the Eating Recovery Center Project located in Plano Texas. Eating Recovery Center has leased all of the 100,000-square-foot Parkside on Legacy II office building in Legacy Business Park. Eating Recovery Center, is a medically-supervised eating disorder treatment program that serves female and male adults (ages 18 and older), adolescents and children (ages 10 and older) with anorexia, bulimia and binge eating disorder.
---
Oswalt PM: Rod Baumberger
Consultant: Mcfarland Kistler & Associates Inc
Contractor: The Beck Group
Architect: Boulder Associates
---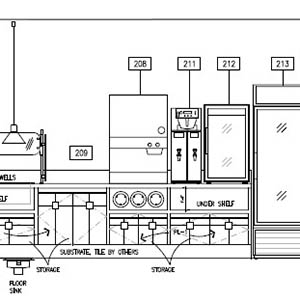 Oklahoma Heart South- Emergency Department Expansion
Oklahoma City, OK
McCarthy Building Companies Inc., a national construction firm, broke ground November 2017 on the $150 million expansion of the Oklahoma Heart Hospital's (OHH) south campus in Oklahoma City. This new addition will include a six-story, 228,338-square-foot Mercy hospital tower on the campus' west side with upgraded Physicians Dining.
---
Oswalt PM: Samantha Thompson
Contractor: Mccarthy Building Companies, Inc.
Architect: Whr Architects
---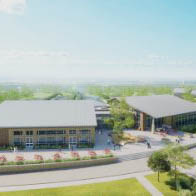 The Grove at Frisco Commons
Frisco , TX
New 30,000 SF active adult center for the City of Frisco. The Grove at Frisco Commons will replace the Senior Center at Frisco Square, which will eventually be converted into city administrative offices. The facility is being built among a grove of trees—hence the name—east of Frisco Commons Community Park. The facility will total about 30,000 square feet, with a 700 sf full kitchen and coffee bar.
---
Oswalt PM: Constance Wallace
---
Ventana by Buckner
Dallas, TX
As a metropolitan senior living community situated in the heart of Dallas/Fort Worth, Ventana is proud to offer its members a comprehensive range of hospitality services and a maintenance-free lifestyle, along with a full complement of recreational, culinary and wellness facilities. The facility will have 3 Fine dining venues, casual café & bistro area, a formal dining room and outdoor kitchens.
---
Oswalt PM: Rod Baumberger
Contractor: The Whiting-Turner Contracting Company
---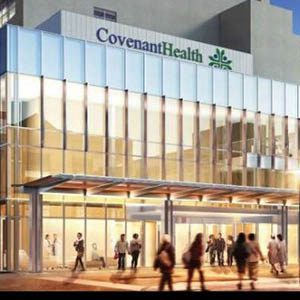 Covenant Medical Center
Lubbock, TX
The new cafeteria at Covenant Medical Center has more than 32,000 square feet of space, is centrally located, for easy access to and from all the hospital towers. Built with a state-of-the-art kitchen, the café with grill, serving line, deli, pizza, salad bar, soup, bakery, exhibition cooking, and Chick-fil-A. It's a beautiful dining area where staff, family members and visitors can relax, and be nourished and renewed.
---
Oswalt PM: Gari Curtis
Consultant: Worrell Design Group
Contractor: Mccarthy Building Companies, Inc.
---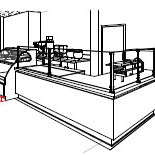 Mercy Cancer Center
Oklahoma City, OK
The Mercy Cancer Resource Center provides a wealth of information to help patients and their families learn about cancer, and Mercy's resources for fighting the disease. A newly designed Demonstration Kitchen where classes take place to teach patients about healthy eating before, during, and after treatment.
---
Contractor: J.E. Dunn Construction