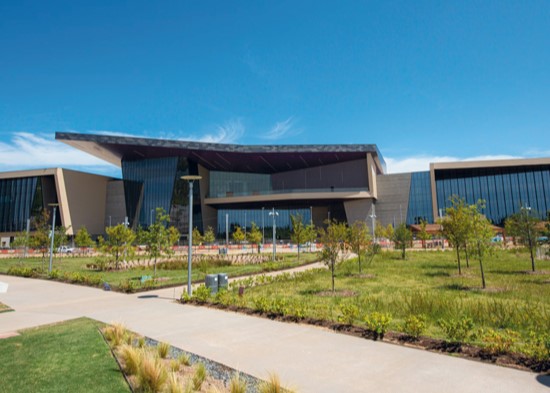 Oklahoma City Convention Center
Takes Shape
---
Oswalt Restaurant Supply is proud to be a key player in bringing the new Oklahoma City Convention Center to fruition. As the key equipment dealer, Oswalt, provided the sale and installation of the commercial equipment that will be used for a great many years to come.
To learn more how Oswalt can help bring your project to life Contact Oswalt today!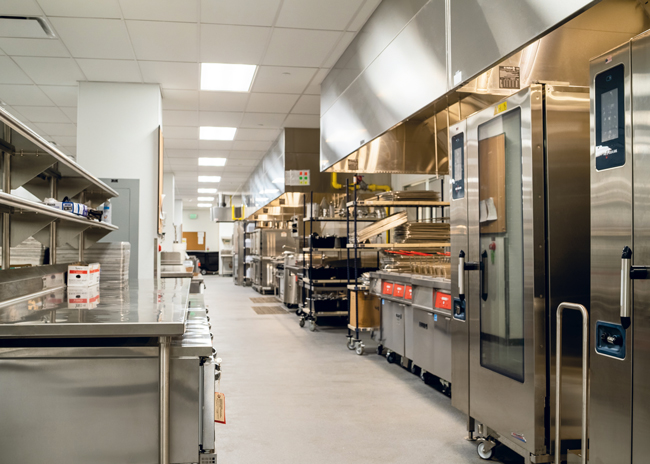 The single largest project in the MAPS 3 program, the Oklahoma City Convention Center (OKCCC) provides flexible usage space and occupies just over 500,000 square feet. The 200,000-square-foot exhibition hall can be divided into four separate spaces: 27 meeting rooms occupying 45,000 square feet; a 30,000-square-foot ballroom with 3 divisions; a 9,726-square-foot junior ballroom; and more than 10,000 square feet of pre-function space. In addition, the new Scissortail Park directly across the street provides an impressive front yard and building entrance as well as a lovely view from the third-floor balcony outside the main ballroom.
Other Key Players
---
Owner: City of Oklahoma City
Manager of OKCCC: ASM Global
Culinary division of ASM Global: Savor
General manager, ASM Global/OKCCC: Al Rojas
Assistant general manager/director of sales, OKCCC, ASM Global: Barbara Beaton
Regional general manager of food and beverage, Savor/ASM Global: Kaarthik Iyer
Director of culinary, Savor/ASM Global: Marcel Martinez
Executive sous chef, Savor/ASM Global: Joshua Moore
Banquet manager, Savor/ASM Global: Christopher Andrews
Concessions manager, Savor/ASM Global: Toby Fischer
Project architect: Populous, Kansas City, Mo.: Kevin Koch, AIA, LEED AP BD+C, architect/principal
Local architect: GSB Inc., Oklahoma City
Interior design: Populous
Foodservice consultant: Cini•Little, Germantown, Md.: Richard Eisenbarth, FCSI, president emeritus; Mike Perigard, director of BIM/CAD; Steve Waltz, senior project manager, deceased; Jennifer Fitzgerald-Matias, associate and project manager, until February 2021
Equipment dealer: Oswalt Restaurant Supply, Oklahoma City
General contractor: Flintco, LLC
Construction Company: Oklahoma City